▍Background
The development of worldwide biotechnology has entered the initial phase of the large-scale industrialization. The springing up and rapid development of biotechnology, including biomedicine, biological agriculture, food safety and nutrition, bioenergy, intelligent manufacturing, bioenvironmental protection, marine organism, and other fields, is prompting the bioindustry to take over the leading position in the world economy after the information industry. Biotechnology is a high-tech field where the gap between China and the developed countries are relatively small with the technical basis of developing biotechnological industries and huge market demands in China. To develop biotechnology industry is to meet our country's needs of cultivating new economic growing points, improving the international status of local industry, and guaranteeing the long-term development.
For that holding an international biotechnology high-end forum is of much significance for promoting the development of biotechnology industry's industrialization and for the integration of biotechnology industry's resources. Also, this forum will be a direct way to communicate, discuss and explore the development path and mode of biotechnology for biotechnologists, government representatives, relevant enterprises and public institution representatives.
2020 Guangdong International Biotechnology Cooperation Conference will be held in Guangzhou, China, on September 24-26. The Conference is organized by Guangdong Biotechnology Industrialization Promotional Council and AEIC Academic Exchange Information Center, which focuses on the core theme of 'Biotechnology' and aims to provide an international platform for achievements sharing, discussion of hot issues and challenges, cutting-edge technology exploration, among the experts, scholars, and enterprise managers in this field.
Guidances
Department of Science and Technology of Guangdong Province

Guangdong Provincial Association for Science and Technology
State Key Laboratory of Applied Microbiology Southern China
Organizer
Guangdong Biotechnology Industrialization Promotional Council
Supporters
Guangzhou Association for Science & Technology

Co-organizer
AEIC Academic Exchange Information Center
Guangdong Yuewei Edible Fungus Technology Co., Ltd.
Guangdong Zhongju Industrial Park Developement Management Co., Ltd.
Zhongke Baier Education Technology Co., Ltd.

Guangzhou Jiayu Cultural Communication Co., Ltd.
Guangdong Jihao High-tech Development Co., Ltd.
Strategic Partners
Guangdong Medical Education Association
Guangdong Commercial Real Estate Leasing Association
Guangdong Products Quality&Brand Promotion Association

Guangzhou Association for the Promotion of integrity Construction
GuangDong Re-employment and Entrepreneurship Development Promotion Associate
Guangdong Health Industry Promotion Association
Transformation Technology Group
Guangdong Precision Medicine Application Association
Guangdong Innovative Talents Promotion Association

Guangdong Province Ginseng & Antler Association

Health Care Food Profession Association of Guangdong Province
Guangdong Provincial Association of marketing Division
Huizhou Health Management Association

Guangdong Society of Genetics
▍Organizer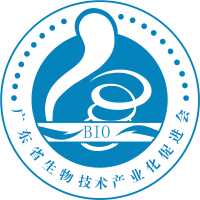 Guangdong Biotechnology Industrialization Promotional Council is a social organization approved by the Guangdong Provincial Civil Affairs Department. Since its establishment in October 2013, it has been promoting the development of biotechnology and high-quality service enterprises. With the introduction of cutting-edge biotechnology in P.R. China and abroad, the introduction of global outstanding experts and talents, the creation of biotechnology industrial parks, and the construction of intelligent, accurate and information-based global operational platforms as the core objectives; in genetic technology, marine life, ecological and environmental protection, Seven areas of biomedicine, bio-agriculture, bio-intelligence, and bio-energy help the industrialization and marketization of intellectual property and achievements of biotechnology companies and research institutions; The formation of 'thousand people expert think tank', the Expert Group advantage, help member units (including scientific research institutions and enterprises) to comprehensively solve research and development problems, and organize the declaration of Government-related policies to support funds, to obtain a new development assistance.
▍Conference Chair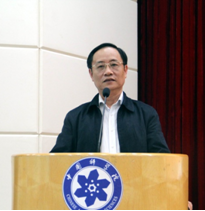 Guo Jun
Director of the Committee of Science, Education, Health and Sports of the CPPCC;
Director of The State Key Laboratory of Applied Microbiology of South China;
Former Secretary of the CPC Leading Group of Guangzhou Branch of Chinese Academy of Sciences;
Member of the Party Committee of Guangdong Academy of Sciences
▍Organizing Committee
Executive Advisers:
Song Quanhou, Professor, China National Research Institute of Food & Fermentation Industries
Guo Jun, Director of South China Key Laboratory of Applied Microbiology, Director of the Committee of Science, Education, Health and Sports of the CPPCC
Wu Shiming, Vice president, Guangdong Hi-tech Enterprise Association
Xu Weibin, Guangdong Agriculture Industrialization Association
Liu Jiaping, Deputy Secretary-General, Guangdong Medicial Doctor Association
Cai Wansheng, President, Guangdong Biotechnology Industrialization Promotional Council
Executive Secretary:
Wang Weiming, Executive Vice President and Secretary general , Guangdong Biotechnology Industrialization Promotional Council
Deputy Secretary General:
Liang Jiazhen, Vice president, Guangdong Biotechnology Industrialization Promotional Council
Xu Liwan, Vice president, Guangdong Biotechnology Industrialization Promotional Council
Liu Hongmei, Vice president, Guangdong Biotechnology Industrialization Promotional Council
Deng Yunlin, Vice president, Guangdong Biotechnology Industrialization Promotional Council
Sun Lu, Vice president, Guangdong Biotechnology Industrialization Promotional Council
Liang Duanyong, Vice president, Guangdong Biotechnology Industrialization Promotional Council
Huang Junbin, Vice president, Guangdong Biotechnology Industrialization Promotional Council
Members:
Tan Zhenhui, Guangdong Biotechnology Industrialization Promotional Council
Li Wenjun, Guangdong Biotechnology Industrialization Promotional Council
Li Yuming, Guangdong Biotechnology Industrialization Promotional Council
Yan Sailei, Guangdong Biotechnology Industrialization Promotional Council
Chen Zhaolin, Guangdong Biotechnology Industrialization Promotional Council
Deng Shuying, Guangdong Biotechnology Industrialization Promotional Council
He Jijun, Guangdong Biotechnology Industrialization Promotional Council
Li Jinqiang, Guangdong Biotechnology Industrialization Promotional Council